Leaking Toilets Sydney repairs and services
Have you noticed recently that your toilet has been flushing itself? Does it seem to be running water 24 hours a day, 7 days a week? If so, you are likely to have a leaking toilet. Toilet leaks are the leading cause of household water leaks and can become pretty costly if they aren't caught quickly enough. Even something as simple as a stuck or an open flapper can waste litres and litres of water and overload your septic tank. A leak can cause some pretty major damage in a very short 24-hour period.
There are many reasons a toilet may begin to leak. The chain connecting the flapper to the flush handle may be tangled up, your flapper may be worn out because it's gotten old, the flush handle may get stuck in the downward position when you flush your toilet or there could be a fracture to the porcelain due to sudden impact or an accidental fall. There are many other reasons a leak may come about, most of them regarding the mechanics of the toilet, but whatever plumbing it is that you need fixed, give D2 Plumbing in Sydney a call.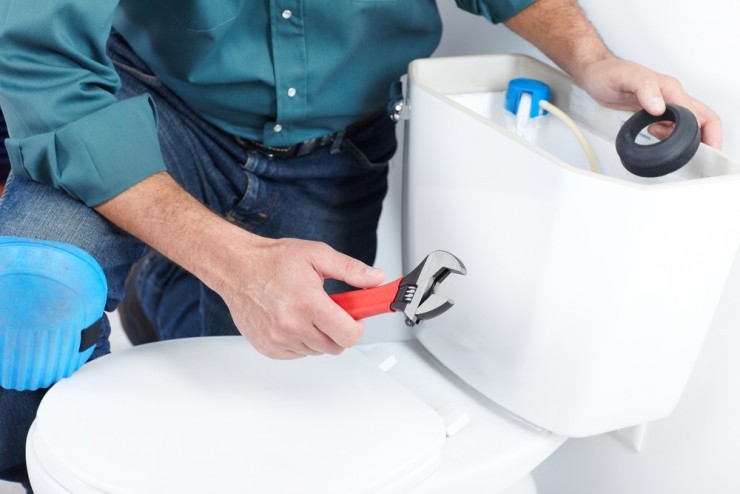 Locally Owned Leaking Toilet Plumbers Sydney
Luckily for you, D2 Plumbing has more than 10 years of experience with repairing and replacing toilets. We have everything we need to fix you up quick, regardless of the cause. All of our licensed plumbers has the skill set, experience, knowledge and spare parts to repair any brand or model of a leaking toilet. We'll get your toilet back to normal again quickly and efficiently, so you can continue with your day.
If you live in Sydney or the surrounding suburbs, we've got you covered
We have Hot water repairs and services specialists all over Sydney and can service a large range of areas
Alexandria
Ashfield
Balmain
Balmain East
Burwood
Concord
Croydon
Annandale
Abbotsford
Drummoyne
Leichhardt
Glebe
Hunters hill
Rozelle
Randwick
Kensington
Redfern
Newtown
Paddington
Waterloo
Surry Hills
Summer hill
Stanmore
No matter how simple of complicated your Leaking Toilets is, Fix it Right Plumbing can get your home or business plumbing back up and running again fast.
Because we are plumbers – we can find and fix your Leaking Toilets and services on the same day saving you enormous amounts of time and money.
So give us a call today and find out why we are Sydney's most trusted Hot water repairs and services company.