Blocked Toilets Sydney
Rid yourself of the hassle of a Blocked Toilet in your home or office by connecting with our team of licensed and fully qualified. We have decades of experience responding to Sydney's domestic and commercial plumbing needs. This experience positions us to quickly and effectively identify the best solution to unclog drains in your toilet, laundry, kitchen, or bathroom.
We specialise in burst pipes, leak detection, and blocked drains or sewers, and are available to dispatch to residential, commercial, and industrial clients in and around Sydney, often on the same day as your call.
At the first sign of a Blocked Toilet Sydney, give us a call.
Oftentimes, abnormal smells or gurgling sounds from your drain are tell-tale signs of a drain blockage. Other warning signs include a toilet with changing water levels or that is slow to drain. You may notice these problems worsen immediately after your washing machine or dishwasher completes a cycle.
It is best to tackle these problems as soon as possible, to prevent against irreversible and often costly damage. Although you might think your blocked drains Sydney is a quick fix, this is not necessarily so. Placed in the wrong hands, a plumbing snake or chemical products can actually cause your pipes to corrode, which can lead to further leaks, damage, and expensive repairs. Worse yet, long-term use of harsh over-the-counter chemicals may pose a health hazard to you and your coworkers or loved ones. That's why Blocked Toilets are best left to sydney blocked drains repair expert: D2 plumbling.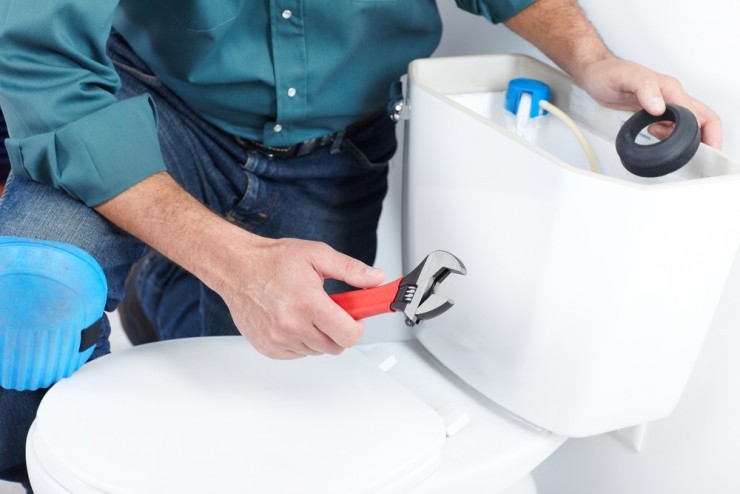 Locally Owned Blocked Toilet Plumbers Sydney
Luckily for you, D2 Plumbing has more than 10 years of experience with repairing and replacing toilets. We have everything we need to fix you up quick, regardless of the cause. All of our licensed plumbers has the skill set, experience, knowledge and spare parts to repair any brand or model of a leaking toilet. We'll get your toilet back to normal again quickly and efficiently, so you can continue with your day.
If you live in Sydney or the surrounding suburbs, we've got you covered
We have Blocked Toilets specialists all over Sydney and can service a large range of areas
Alexandria
Ashfield
Balmain
Balmain East
Burwood
Concord
Croydon
Annandale
Abbotsford
Drummoyne
Leichhardt
Glebe
Hunters hill
Rozelle
Randwick
Kensington
Redfern
Newtown
Paddington
Waterloo
Surry Hills
Summer hill
Stanmore
No matter how simple of complicated your Blocked Drains is, Fix it Right Plumbing can get your home or business plumbing back up and running again fast.
Because we are plumbers – we can find and fix your Blocked Drains and services on the same day saving you enormous amounts of time and money.
So give us a call today and find out why we are Sydney's most trusted Hot water repairs and services company.